Commander Shepard
Commander Shepard has been a Moderator since the original site release in 2013. She is tasked with watching over the various forums and topics, as well as helping with the clarification and upholding of the rules.
About Commander Shepard
Commander Shepard is a girl from Canada who loves video games. She is a huge Mass Effect fan, where her name founds its origin. She also likes games such as Pokemon, Final Fantasy, Portal, and Bioshock.
She is currently in her twenties and enjoys a variety of hobbies and forms of media. Her favorite band varies a lot, but My Chemical Romance will always be on her top list. Same goes for her favorite books. She mostly reads books from a Series of Unfortunate Events and is rather found of Steven King's Misery.
Furthermore her favorite TV shows are Steven Universe and Bob's Burger.
While one of her main jokes are 'I'm Commander Shepard and this is my favorite ___ on the Citadel' she also uses quotes from Final Fantasy X-2: 'people who want happy endings have to write their own.'
Also she has some favorite Eldemore Pets. For the Holiday releases it's the Wrath Winter Elkrin from Yuletide 2013. Her favorite monthly release are the Wisdom Seeker Rune Dragons. And last but not least her favorite special release are the Windigo Rune Drake and the Dream Eater Rune Dragon.
Commander Shepard and Eldemore
Commander Shepard was with the site long before the official public launch was, due to one Rune Dragon in someones signature, on another forum based adoption site, she decided to follow the adoption thread and soon became a part of the original Eldemore community and was also one of the official beta testers.
For Commander Shepard the most beautiful part is the gorgeous artwork. She has been on many adoptable sites over the years and can safety say that Eldemore is her favorite one.
Due to Benathorns and Jendalies fantastic work on the original adoptions thread and on the main page later on, she wanted to give them something back, even if it's just a small help with moderating the forum and helping out here and there.
Her favorite part about her moderator task is sticking into the RP Board and look what other user come up with while they create wonderful role plays. But mostly she likes to help other user out while it still feels like being a normal User for her.
She wishes for Eldemores Future that it continues to grow and being an awesome place for young and old.
Custom pets  
Commander Shepard owns some customs from back when the site was in it's foundings on CS. She owns some more customs but here are some of her favorites.
Nyarlathotep (Chaos Ancient)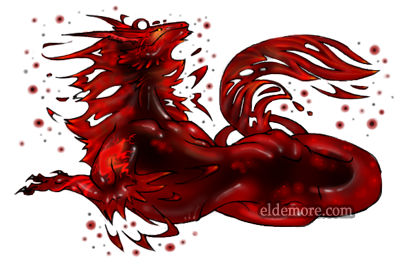 Kalros (Ice Thresher Elkrin)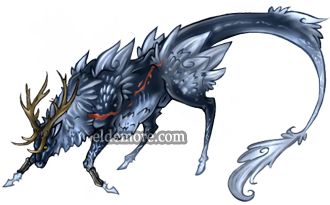 Ashlyn (Dream Catcher Rune, my very first rune dragon)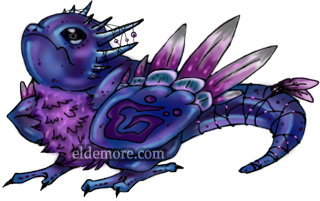 (All information and images are given by Commander Shepard herself)