Grifforik
Grifforik has been an Artist for Eldemore since February 2014. She had her debut in March 2014 with her litter of Fire Mech Ligers.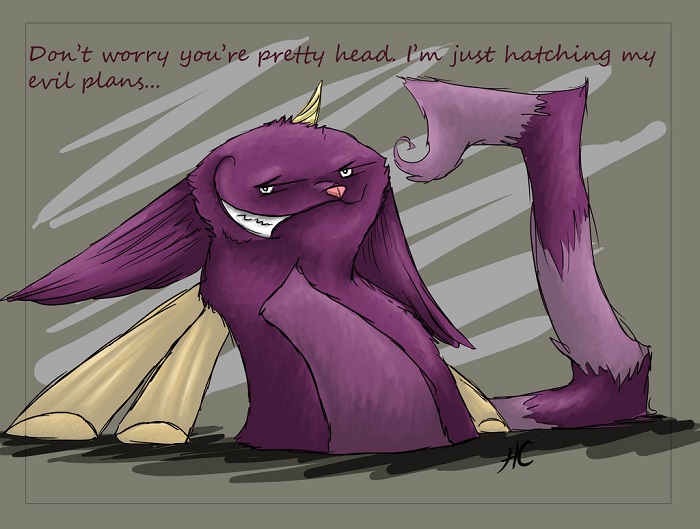 About Grifforik
Grifforik is a girl from the US who loves to draw, train animals, and craft. She also has three years of work experience with rehabbing aggressive dogs and three of training with wolves. She has spent much of her life with training animals, rehabbing wild animals, and horse training together with her uncle. Working with animals is a very important part of her life which makes her love to draw animals more powerful.
She loves to watch animations, but doesn't watch TV but cartoons. One of her heroes is Don Bluth, the creator of "The Land before Time" in addition to other films.
Artist Stuff
Grifforik used to doodle a lot in class, which gives her a lot of inspirations for her drawings and pet designs.
For her art, she uses a Wacom tablet and Photoshop. She also works with GIMP and SAI, but prefers Photoshop's interface more.
She most enjoys designing Rune Dragons. They have much potential to be everything and are fun to design.
Her main interests in art are dragons and wolves, both of which she enjoys drawing a lot. On the other hand, she dislikes drawing humans. She can draw humans well, but she finds that drawing faces is more complicated than she likes.
Grifforik and Eldemore
When Grifforik first met the creatures of Eldemore, she immediately fell in love with the art, and the community was pretty catchy for her. She found her way to Eldemore through another forum based adoptable site.
She most loves the pets on Eldemore, but also the warm and welcoming community which offers always help, as well as the awesome staff members who are all very kind and friendly to her.
When the application for artists came up, she was very nervous about to get hired or not. She really wanted to work with those creatures and was even more excited when she finally became an artist.
One of the most fun parts of her job as artist is to work with the pets and create designs which are interesting for Eldemore's users.
For Eldemore's future she wishes for more creatures to work with.
(All information, images and links are given by Grifforik herself)